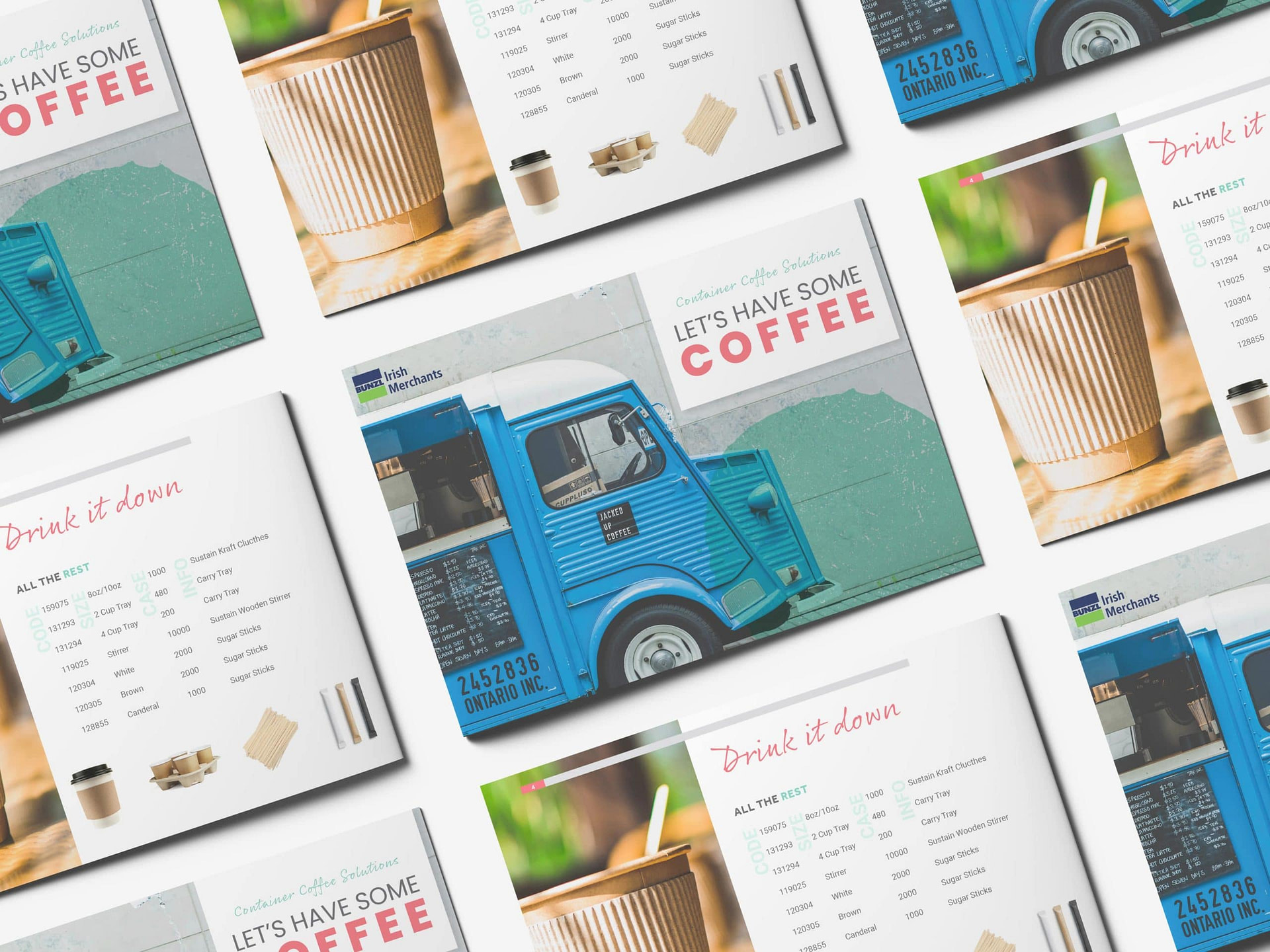 Slide 1
The Sustain range is completely renewable
It's made from 100% renewable sources and is 100% commercially compostable, where facilities are available.
Slide 1
Welcome to our new Innovate now newsletter which will showcase new ideas and innovations for the Retail and packaging sector.
Slide 1
Container
Coffee solutions
All you need for all your coffee container necessitates
Bunzl Irish Merchants provide sustainable food and retail packaging, hygiene and cleaning solutions that keep over 45,000 businesses in Ireland running smoothly every day.
SUSTAINABLE PACKAGING SOLUTIONS FOR A SUSTAINABLE FUTURE.
We care about our planet as much as you do. It shows in the way we operate and the products we source for yours.
Our goal is to drive sustainable change through innovation and collaboration and to help our business and our customers to be a force for good. For us, sustainability is about respecting finite resources, taking care of our environment, operational and contributing to the communities in which we all live and work.
In 2019, we created a Sustainability Strategy which focuses on the four key pillars of our business: People, Planet, Product and Profit.
Food and retail packaging
Our offers
See our latest offers, specials, new products and more.
Sustain Wooden Cutlery Range
The best sustainable choice for your disposable cutlery needs!
Innovate Now
Material and design innovation in food packaging
Container coffee solutions
All you need for all your coffee container necessitates
Scott twinControl
Designed to deliver maximum hygiene, efficiency and sustainability!
Marketgaurd
Cleaning and disinfection solutions to meet all your needs
Sign up to get our
latest offers and news!
Food and retail packaging
Our Catalogues
Have a look through our catalogues to see what we have to offer.
We get the best in Food and retail packaging
Our partners
Read up on latest news
In the news
Sustain: The Importance Of Sustainable Food Packaging Here at Bunzl Irish Merchants, sustainability has always been a primary focus. We aim to provide products that
Read More »
Sabert continues to build on its commitment to quality, and continuously investing in sustainable innovation to answer the consumer demand for packaging solutions that are
Read More »
Over the past 55 years, kp has designed and manufactured sustainable products to address the most pressing global issues, using their knowledge and expertise to
Read More »